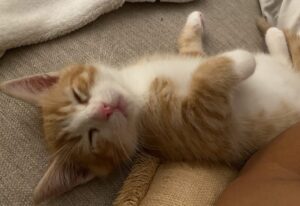 Hi all!
It's mid-November and we just had some weird, wonky hurricane here in Florida. I'm sore from the clean-up and I'm giving myself a hurricane rest day. Truthfully, I'm not good at resting. So, when I say rest what I am really saying is "I'm going to get my life together today." And, if you know me, you may think "gee, that's ambitious," or " It's about time, lady." And, that's fair. But whoever really has it together? (I digress but no more digressing on my get-it-together day.)
As such, I am sharing a podcast I recorded with Lindy Wynne on "Mamas in Spirit." We had such a great conversation on mercy and its relevance in our everyday life. With the holidays coming up, we are all going to need a little extra mercy! Please take a listen. Her podcasts are like mini-retreats and who better to talk about mercy than the girl who's getting her life together today? Trust me, that's going to take a whole lot of mercy!
https://www.mamasinspirit.com/podcast/2022/10/27/mercy-with-lara-patangan.
P.S. — This precious orange kitten is one that I fostered recently. I couldn't decide whether to go with the post-hurricane yard picture or the ridiculously cute kitten picture that has no relevance to anything I said. But I think I made the right decision.
Love and prayers for you all. ~ Lara