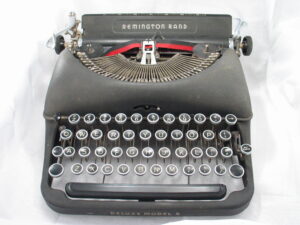 In my early twenties, I came across a poem in a gift shop in Savannah, Georgia.  I bought the book and decided that I wanted to live the way the 85-year-old author would if she could live her life over.
These are her words:
If I had my life to live over again,
I'd dare to make more mistakes next time.
I'd relax.
I'd limber up.
I'd be sillier than I've been this trip.
I would take fewer things seriously.
I would take more chances,
I would eat more ice cream and less beans.
I would, perhaps, have more actual troubles but fewer imaginary ones.
you see, I'm one of those people who was sensible and sane,
hour after hour,
day after day.
Oh, I've had my moments.
If I had to do it over again,
I'd have more of them.
In fact, I'd try to have nothing else- just moments,
one after another, instead of living so many years ahead of each day.
I've been one of those persons who never goes anywhere without a thermometer, a hot-water bottle, a raincoat, and a parachute.
If I could do it again, I would travel lighter than I have.
If I had to live my life over,
I would start barefoot earlier in the spring
and stay that way later in the fall.
I would go to more dances,
I would ride more merry-go-rounds,
I would pick more daisies.
– Nadine Stair
As young as I was, I understood the wisdom in her words.  I recognized my own tendency to carry a parachute in my purse "just in case." I knew I worried too much about the future and too little about making the most of the present.  I didn't eat enough ice cream and I was terrified of making mistakes.
The fanciful imagery of her words reminds me of giddy laughter, fireflies, and long, lazy naps with the cat.  Over the years, I thought of how those images juxtaposed against the harder realities of life – loneliness, loss, and suffering so painful that we can't imagine anything as hopeful as a daisy.  What Ms. Stair wrote was a reminder to make beautiful moments right now regardless of our circumstances.