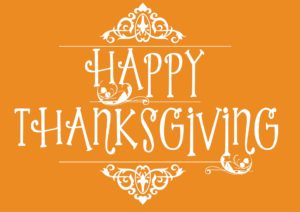 When I reminisce about Thanksgiving, I don't think about food.  If I am being honest, I don't even think about being grateful.  What I recall is the excitement of being out of school, the quiet wonder of gazing out the car window at the rows of pines that lined the highway as we traveled to my Granny's house, and the creak of her screen door as it flew open and I rushed inside her modest two-bedroom home straight into her warm and wrinkly arms.
I don't think about the turkey.
Instead, I remember running to the park with my brother and sister and our two cousins.  With a coveted cardboard box, we perched at the top of a giant hill that spilled onto an oval track. Squeezing together so we could all fit, we flew down the hill on our makeshift sled.  We slid easily on the dead grass beneath.  The nippy air rushed our faces.  My heart raced with a giddy mix of joy and exhilaration.  Then, having reached the bottom, we sprinted back up the steep hill to do it again with the same joyful tenacity as a Golden Retriever fetching a ball.  We were tireless despite our pounding hearts, icy hands, and the tattered box that eventually disintegrated into pieces.  I felt free.
I don't think about sitting around a crowded table or how the brown gravy spilled onto my green peas.
Instead, I remember curling up next to my Granny and reading from her stack of magazines.  I remember the gentle roll of her belly with each inhale and exhale.  I folded into her quiet breath and wasn't distracted by the din of the television or the mundanity of adult conversation. I felt safe. Read more →