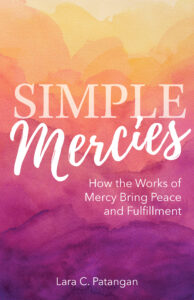 You know when you work really hard at something and you plan out the details and then despite all your efforts and all your intention, pretty much everything falls apart.
That was my day last week.
I was working on a deadline to make an announcement on social media that my new book, Simple Mercies, is available for preorder. I made my first ever video. I showered, put on my special cheetah shirt with polka dot sleeves, hot rolled my board straight hair, and tried to remember all of the steps that the girl at the mall's makeup counter told me would lighten or brighten or contour or otherwise paint me a little prettier than I am.
After I recorded my happy news on video, I went to get my blog post ready to send to you dear people and that's when I realized that my website was down — like completely and utterly shot down from cyberspace. Because I am not an astronaut or someone who understands how computers work, this was problematic. Then, my computer, which has been glitchy for months quit working. My mouse darted in spastic and erratic movements that ricocheted around the computer screen like an untethered helium balloon in perpetual flight.
Still, I was determined to get the video out. Only, when I listened to it one more time, I realized the incessant scratching noise in the background was my cat in her litter box. I wanted to cry. I was trying to be peppy and professional and there was a cat peeing in the background of my debut video. I thought this cannot be my life. Read more →