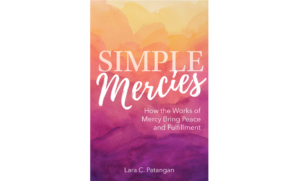 Even after achieving our most lofty goals, we are sometimes left confused by the emptiness we feel. We check the boxes. We fill our calendars. We get the promotion. We buy the bigger house. Yet there is still an unquenchable longing deep within us.
Simple Mercies: How the Works of Mercy Bring Peace and Fulfillment offers an alternative. You can be the person God created you to be by loving and serving others through the works of mercy. By doing so, we are assured the peace and fulfillment that doesn't come from the world, but from the love of God and neighbor.
With her accessible, everyday approach to life, writer, mom, and volunteer, Lara C. Patangan helps us realize that our everyday compassion makes a difference in exponential ways and that mercy always matters. Practicing mercy isn't a passive way of renewal; rather, engaging in transformative acts of service empowers us to fulfill our purpose to love and serve God, and to love our neighbor as ourselves.
Use the free study guide to dive deeper into each chapter through scripture, reflections, and questions. Great for study groups!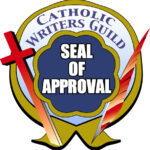 Here's what people have to say…
Simple Mercies touches your heart and funny bone in equal measure and demonstrates through Patangan's experiences as a wife, mother and Catholic that the call to serve is answered through encounters of mercy in everyday life, "amidst the pots and pans"

-Jim Towey, former U.S. Legal Counsel to Saint Mother Teresa and the Missionaries of Charity
Lara Patangan does not just write about mercy; she lives it.  Simple Mercies is her personal testimony to the peace and fulfillment that she has found through the works of mercy.  As she testifies, meaning in life is best found not by doing, having, and achieving, but by loving our neighbors and caring for those in need.

-Most Rev. Felipe J. Estévez, Bishop of St. Augustine

Simple Mercies: How the Works of Mercy Bring Peace and Fulfillment, is so much more than a guide to understanding the spiritual and corporal works of mercy. It is an invitation into the power of what extended mercy looks like. With humor on one page, tears on the next, Lara Patangan offers us a simple way to apply each work of mercy to our own life, but she doesn't leave us there. She holds our hand and takes us deeper by offering questions that leave us pondering what mercy looks like in our life, and then she caps each chapter off with a prayer.

The perfect book to read alone or in a group, Simple Mercies will not only open you up to the mercy extended by our heavenly Father, but it will surprise you as you slowly discover your own need for mercy. No matter your season of life, I am confident that as soon as you put this book down, you will find it impossible to not get up and serve.

-Laura Phelps, speaker, ministry coordinator, and author of Victorious Secret: Everyday Battles and How to Win Them

Mercy. It's what every heart desires. Especially a Mama's heart. In "Simple Mercies: How the Works of Mercy Bring Peace and Fulfillment" author Lara Patangan shares the real struggle of dealing with a world that is always expecting more than we can possibly give. Pantagan takes the reader on a journey of self-forgiveness through serving others as she works her way through the Corporal and Spiritual Works of Mercy, transforms her heart and her life. She writes "Knowing God through His mercy has been one of the saving graces of my life". Her stories speak of her desire to draw closer to God while surrendering her heart. She learns change is possible, one act of mercy at a time. I highly recommend "Simple Mercies" for anyone struggling to accept God's mercy and forgive themselves for falling short of their own expectations.

-Mary Lenaburg, author of Be Bold in the Broken and Be Brave in the Scared

This book is exactly what I needed- when I needed it! This book is a beautiful reminder of the importance of serving others and how small actions can have a big impact. I loved how the author shared funny stories and personal insight into practicing the Works of Mercy. Each chapter is broken down into different Works of Mercy so it is easy to pick it up and read each as a stand-alone and gain some great practical suggestions. Lara writes in the book, "By making the connection between service and Savior, I discovered that we can transform the mundanity of service into the meaningfulness of worship of God." As a busy mother myself and the co-author of Divine Mercy for Moms, it is inspiring to read about Lara's journey with seeking to live out these Works of Mercy!

-Emily Jaminet, author of Secrets of the Sacred Heart and co-author of Divine Mercy for Moms
Available to purchase on…
Our Sunday Visitor
Catholic Book Stores